Objective:
Regular expression validation on textbox
Scenario:
As the user enters a text in the textbox and clicks on the button *Regular Expression Check, we will display the result in a Label.
We are going to call the constructor function of the RegExp object for this example.
Steps:
Create a new application
Drag and drop a textbox, a label, and a button on the canvas
Select the button to open its properties
Set its Text to Regular Expression Check
Adding the regular expression validation check on the Button Click event
In the button properties, click on Create EventHandler. This will open the Button.Click Page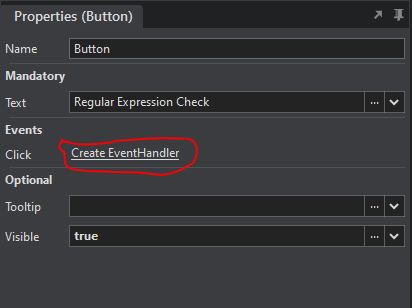 \
Drag and drop a javascript action on the page
Enter the following code that will allow the search for a direct match on the text entered in the textbox.
const regexExpression = new RegExp(/d(b+)d/g);
return regexExpression.exec(TextBox.Text);

Let's display the result in the Label
Drag and drop a SetValue action below the javascript. Set its properties as below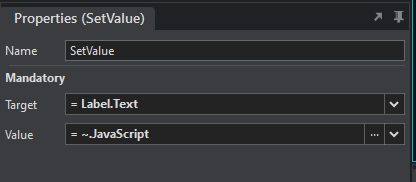 Let's test
Preview the application
Enter cdbbdbsbz in the textbox and click on the button Regular Expression Check. This will display the result ["dbbd","bb"] in the Label.
Sample
The sample shows Regex validation using exec and test functions.
Regex Demo.sapz (10.1 KB)
You want to style your textbox upon validation: