Hi,
In an effort to minimise the number of labels and textboxes that I need to put onto a page and map, I wanted to try to build a multi-line block of text where I can show many fields at once.
For example, if I have a dataset with a bunch of fields, I would like a way to display this to a user that looks something like: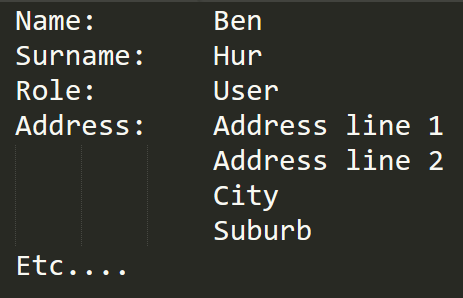 This way I won't need to drag, drop and map a label for each field.
In order to achieve this, I tried to use tabs "\t" and new lines "\n" in my expression when populating the label and it doesn't work. I tried doing with via the expression editor as well as the js component and then populating the label text. It doesn't seem to work.
I did notice that line breaks "\n" work when populating alerts.
Is there a reason as to why these operators are restricted on Stadium?
Please see a sample attached:
LineBreaks.sapz (6.7 KB)